Groupon has been a game changer for not only brick-and-mortar businesses, but also online retailers and marketers. No company exemplifies the growth of the localization trend in e-commerce more than Groupon. The company is the dominate player in social commerce, which includes group buying sites and coupon sites.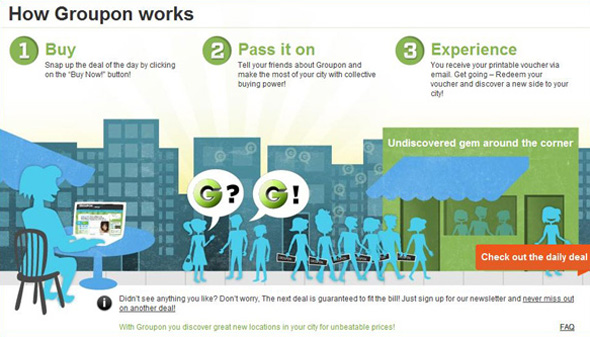 Social commerce sites can help Web-based businesses increase sales and generate brand buzz by leveraging social networks and amplify word of mouth. And while known for local deals, Groupon has run national campaigns with e-commerce sites.
Social commerce changes online marketing in several ways:
Acquiring New Customers
- Social commerce is virtually risk-free with no upfront costs and no pay for clicks or impressions. Businesses control customer acquisition cost by choosing the type of discount to offer. Merchants bear the responsibility of turning bargain hunters into long-term customers.
Selling Up
- Getting a customer to your site is more than half the battle. Once there, they'll likely find something else to buy.
Free Publicity
- People may tweet your deals or post them to Facebook. Search volume and traffic increases exponentially when promotions are in effect.
Social commerce not only increases revenue streams, it changes the way brands are promoted online.

View Original Article