Skyline Exhibits
, a maker of tradeshow and event exhibits, held a webinar yesterday titled "What's Working in Exhibitiing", intended to give marketers advice for increasing the effectiveness of their participation in tradeshows. Below are some of the highlights from the presentation.
How are Exhibitors Increasing Results?
Pre-Show Marketing 26%
Selecting Shows and Spaces 23%
Exhibit Design 14%
Lead Management 12%
Booth Staffing 4%
How are Exhibitors Stretching Budgets?
Exhibit Only at the Right Shows 29%
Booth Staffing Savings 23%
Save on Shipping 9%
Seven Main Areas of Exhibit Marketing
Show Selection

Small shows offer targeted audiences, less competition, and lower costs
Larger shows offer more potential buyers and a chance to make a bigger impression

Budgeting Cuts

Staffing T&E 37%
Equal cuts to all areas 27%
Booth space 14%

Ways of Measuring Results

Lead counts 58%
Sales revenue generated 44%
Return on investment (ROI) 40%
Client contacts 40%
Booth traffic 40%

Lead Management

More effort in lead follow up
Build a process
Need same elements for measuring results

5Exhibit Design

Simpler, open, less cluttered design
Graphics that are bright, clear and straight to the point
Focus on fewer, newer, bestselling products

Booth Staffing

Sales people best booth staffers 55%
Top Management 2nd best 14%

Promotions

Free Giveaways / Drawings 37%
Discounts 12%
Demonstrations 11%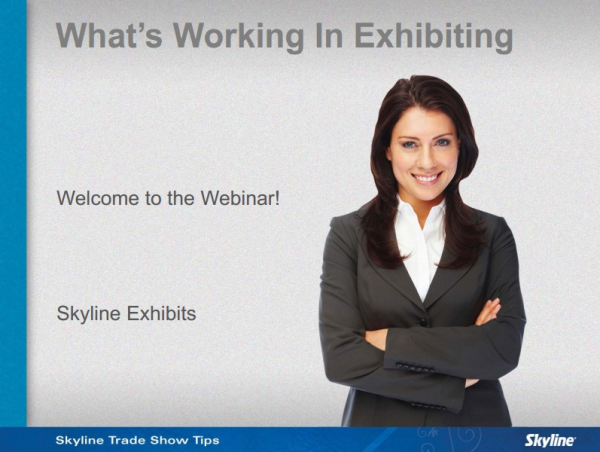 Download the Presentation