The Page Finder
is an online resource that offers a tremendous amount of data about what pages are popular on Facebook. Users can search or browse by tags and locations. Tags are pulled according to how the page was categorized on Facebook, but users of Page Finder have the option of adding tags. According to the site, it currently lists 1.1 million Facebook pages, and includes a tool that will allow an administer of a Facebook page to add it.
The most popular pages on Facebook are Texas Hold'em Poker (created by video game maker Zynga, probably to the surprise of a lot of people who thought they were Liking the card game) and Facebook itself (natch) both with almost 38 million likes each.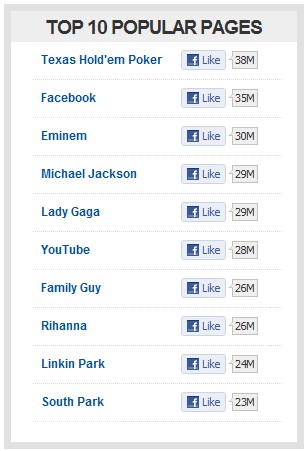 From a user perspective, the most compelling feature is Friends with Benefits. This tool will search the pages Liked by all your friends, then make suggestions. The data takes some time to crunch, depending on your number of friends. (It took a few minutes for me.) Here's how the output was prefaced:
"Here are Facebook pages we think you'll like, based on what we know your friends like. All of these recommendations are unique to you. Both categories and pages themselves are ordered according to what is most popular among your friends. Remember, you're among friends now."
That output was broken into 24 categories with 5 pages in each category, ranked according to how many of my friends Liked it. So what was suggested to me? (i.e. What do my friends Like?) Well, I live in Austin, TX, so pages like Willie Nelson, Barack Obama, South by Southwest Festival, and KLRU (Austin PBS) came as no surprise.
Page Finder shows a current snapshot of how a page looks on Facebook. It also shows a page stats graph and suggests other, similar pages to like.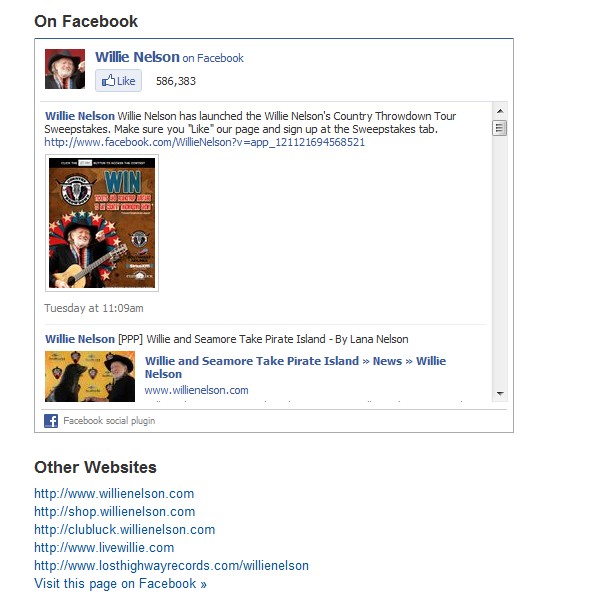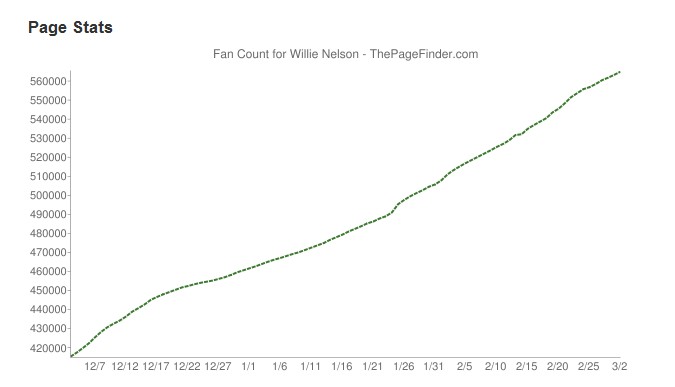 Marketers should make sure their pages are listed with Page Finder and properly tagged. And while you can't generate a report that cross-references your page against others, there's still a wealth of information (about your page and competitors) that will allow you to further tweak you page.
The Page Finder - An easy way to list or find Facebook pages