The value of publicity can be enormous. One of the best ways to get publicity is to first connect with reporters by commenting on their stories online or on Twitter. There are a few resources online to find reporters.
MediaOnTwitter
is a straight forward database of journalists on Twitter. You can search by name, Twitter ID or media outlet.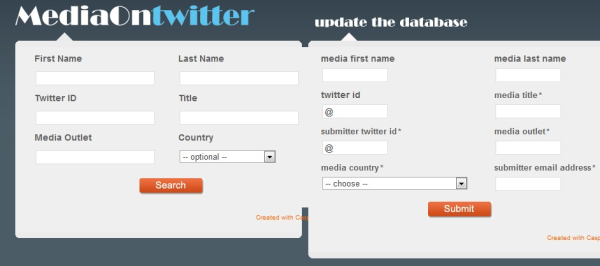 Muck Rack
takes a more curated approach to aggregating journalists on Twitter. Applications are reviewed for inclusion. You can browse by beats covered or news source. Muck Rack also offers a daily email digest of journalism on Twitter.