From idio, a framework for blended content production: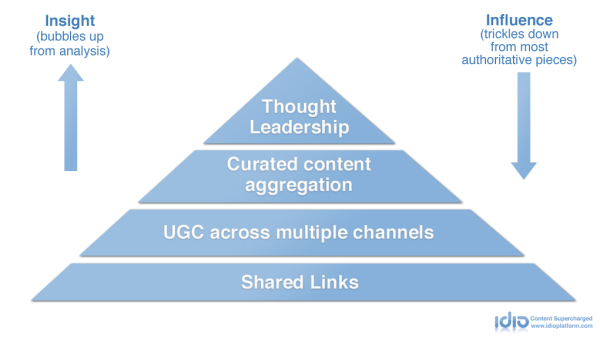 Key Elements:
Some content is original. Some is curated. All is aimed to provide value to readers, and thereby build influence and authority.
Higher content volume is vital for good search rankings. Curation of content allows for a consistent voice.
Variety of content types and sources meets the individual needs of the audience.
View Original Article