Adam T. Sutton of MarketingSherpa shares some insights from their 2011 Social Marketing Benchmark Report.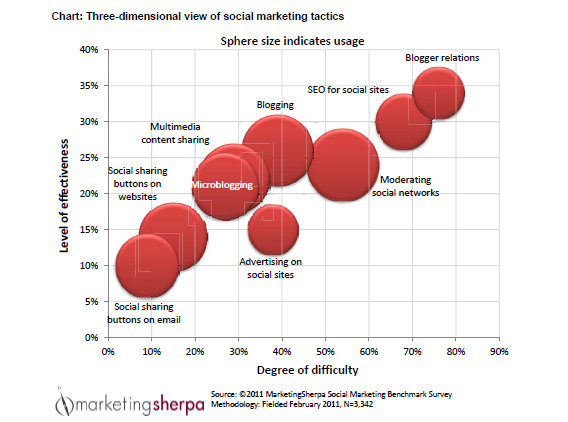 The chart shows the social media marketing tactics by effectiveness, difficulty and popularity. All the tactics shown exhibit a positive correlation between difficulty and effectiveness. (i.e. The most effective tactics are the most difficult.) So, tactics like "blogger relations", "SEO for social sites" and "blogging", while difficult, are also the most effective.
Fortunately, all the tactics shown on the graph are at least somewhat effective. So, don't ignore the easy stuff, because you'll still get some bang for your (relatively few) bucks.
View Original Article