Search Engine Optimization or SEO: The process of improving your website to rank higher in search engines results.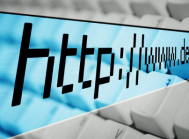 In SEO, your ultimate goal is to create marketing funnels that connect searchers with your web pages that provide relevant content and calls to action for targeted search terms.
In case you weren't already aware of it, the top 3 search results get the majority of the clicks and most of that goes to the #1 spot. That means as part of your strategy, it might make more sense to be #1 for a lower volume search term that to invest heavily on trying to rank for a higher volume term with intense competition. But regardless of your strategy there are some things you are going to have to do in order to get your share of organic search traffic from your prospects. There are optimization opportunities in the following areas:
On your site
On the page
Off site
Onsite:
We cannot get ranked if the site cannot get spidered and indexed so this is one of the first steps of optimization. Google Webmaster Tools can provide some useful tools and guidance on these issues. Onsite items include link text, broken links and wasted pagerank on larger sites.
On Page:
On page optimization factors are not the most powerful, yet they can provide some of the easiest near term improvements without a ton of work. On page factors include writing keyword rich Page Titles and META descriptions that are appealing to both visitors and the search engines. On page optimization should also include writing page copy that not only contains targeted keywords but also includes common modifiers (the words commonly added to the beginning or the end of the core search terms).
Off Site:
Off site optimization includes periodically checking factors such as the quality of outbound links, broken links and of course inbound links. Inbound links will be the subject of another series coming shortly. But for now, just know that the authority and reputation of inbound links is still the primary ranking factor for SEO.
Summary:
A well thought out optimization campaign covering all of these areas will go a long way towards optimizing your sites rankings in the search engines.
For more detail, you can find another free guide in our Search Marketing Series below. I hope you find it useful and please feel free to provide feedback.
| | |
| --- | --- |
| | Learn the steps to optimize your website for higher rankings, better traffic and more leads. Download it Now |