Stop Guessing...Start Testing

In lead generation marketing our goal is to get visitors to take action. While we do our best to create compelling campaigns, content, graphics ad landing pages, we never really know how well they will perform until we get real live data. One of the ways to improve results is to continually test for better performing combinations.

Here are 3 cool tools to consider for create marketing experiments and measuring your results.
Google Website Optimizer
Website Optimizer is Google's free testing and optimization tool. While it might be for the slightly more tech savvy user, it can handle sophisticated A/B split testing and multivariate testing scenarios. Below is a video on the solution.
Action Grader by HubSpot
Another free testing tool is offered by the folks at HubSpot. Another tool in their line of "Grader" tools, the Action Grader promises to simplify website Call to Action testing and optimization. The main idea behind Action Grader is to create "block" of multiple Calls to Actions (CTAs). Then Action Grader uses an algorithm to run the best performing CTA each time the block is viewed. HubSpot claims the tools is still in Beta mode, but you can learn more and access the tool at http://action.grader.com/
Conversion Doubler
Conversion Doubler is an intriguing tool that we are still testing. Their graphical interface makes it easy to grab sections of your website for testing and easily set up marketing experiments without the need for IT involvement. While Conversion Doubler offers a paid solution, they do have a free solution to get you started. Click the image below for a video introduction.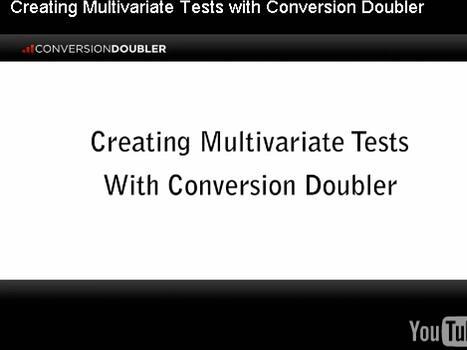 Do you have any cool testing tools or tricks that you can add to the list? If so, please leave your comments.