Did you know that the cost per lead for inbound leads is 61% less than for outbound leads? That's one of the most salient points from Hubspot's report titled "The 2012 State of Inbound Marketing". The report also has an on-demand webinar to go with it, both for free.
Here's a slideshow of some of the more interesting graphs from the report.
Get the report and webinar here.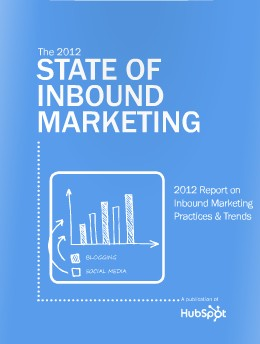 View Original Article