With a marketing reach of over a million people and over 8000 customers, HubSpot has played a huge role in the evolution and adoption of Inbound Marketing. As defined by Wikipedia, "Inbound marketing refers to marketing activities that bring visitors in, rather than marketers having to go out to get prospect's attention. Inbound marketing earns the attention of customers, makes the company easy to be found and draws customers to the website by producing interesting content."
As inbound marketing gains popularity and companies become more successful at attracting prospects and generating leads, there is a growing need to get better at selling and servicing leads. As a result, HubSpot has released a set of sales features aimed at improving inbound selling.
Founder & CEO Brian Halligan states: "We started HubSpot because we felt the way consumers shop and buy had fundamentally changed. The inbound movement has helped transform the world of marketing, and we really feel like there's a huge opportunity to transform the customer experience with sales technology that enables companies to sell more, better, and faster."
An Insiders Look at HubSpot's New CRM Tools
HubSpot Sales (or CRM) was built from the ground up on modern technologies which allows for some unique and powerful features for the sales team. For HubSpot users, the interface will be seem familiar and blend well with HubSpot marketing.
After an initial review, some of our favorite features are:
Sales Database – the cool part here is that HubSpot automatically creates company records, associates contacts, de-duplicates leads. A big time-saver.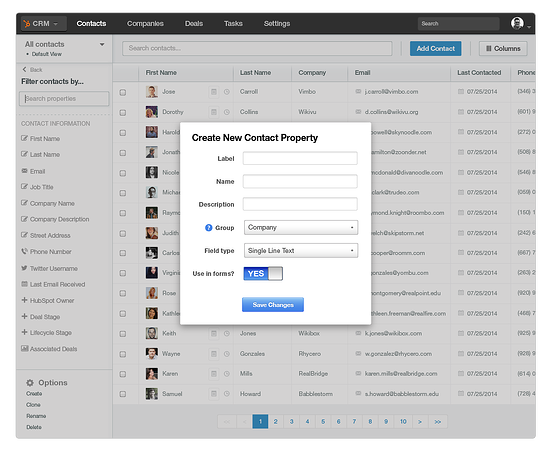 Phone Integration (additional cost) - Make calls with one click in your CRM system. Easily and automatically log notes and recordings of your calls. (Recording optional.)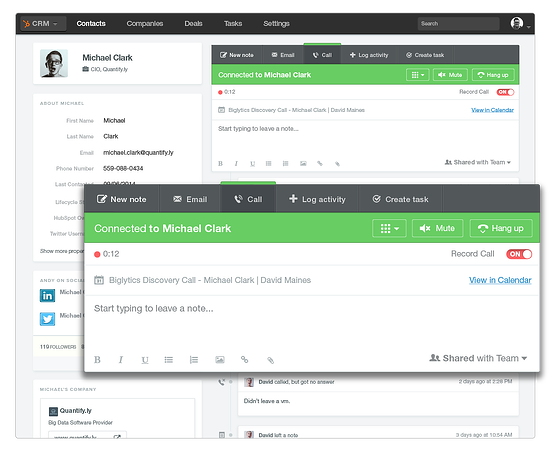 Email - HubSpot CRM connects to Gmail, Google Apps, Outlook, and Apple Mail, logging emails with your contacts easily and automatically. Send emails right from any contact's record in HubSpot CRM.


Deals view – the ability to easily create deals with custom sale stages and view them in a variety ways including a deal card view (my favorite) for easy drag and drop organization.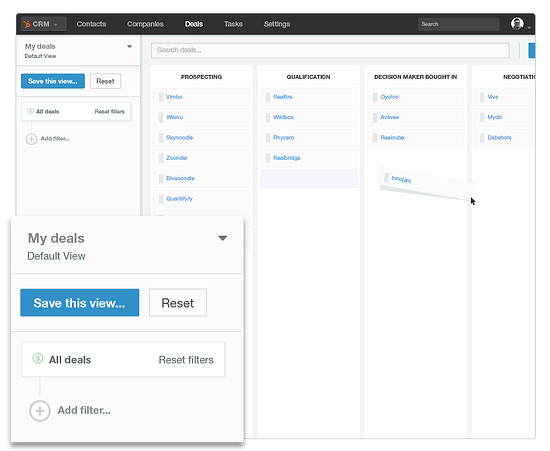 Sidekick – super cool new email and analytics features that salespeople will love (see below for more details)
Meet Your New Sales Sidekick!
Sidekick, the next evolution of the HubSpot Signals product, connects your inbox with y our CRM system, providing valuable insight into the contacts and companies your engage with throughout your day.
"HubSpot's CRM and Sidekick are perfect for companies that want to transform how they attract, engage, and delight prospects, customers and leads and want sales technology that matches today's buying process." – Brian Halligan
Sidekick - Features
Sidekick Insights - Sidekick lives in your browser and follows you throughout your day, giving you valuable details about the contacts and companies you find and interact with in your inbox and on the web.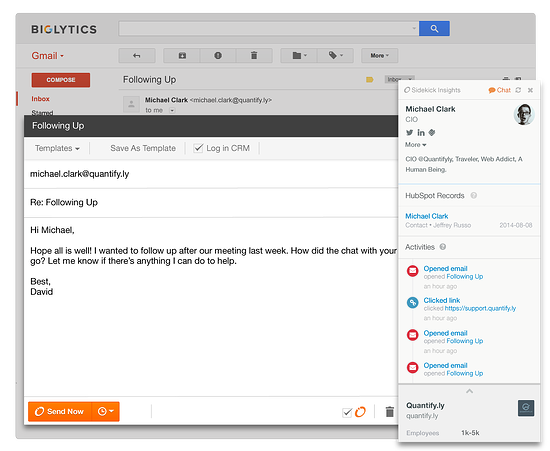 Sidekick Notifications - Real-time notifications tell you when, where, and how prospects are engaging with you - by opening or clicking your emails, visiting your website, and more. Reporting helps you understand and track your teams' activity and the performance of their messages.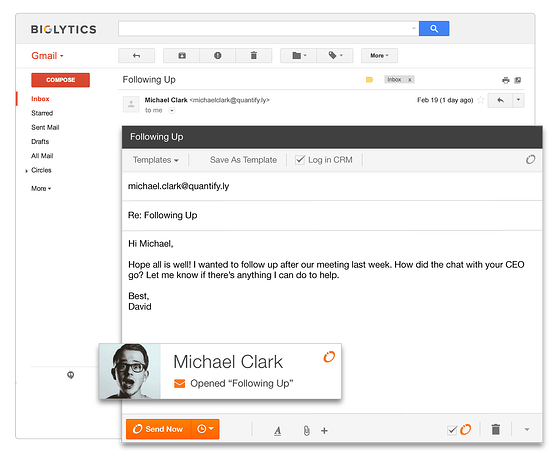 Send Later - Get more out of your emails without sacrificing your workflow. Tee up messages from Gmail in Google Chrome to send on any day, at any time, when they are most likely to be opened & clicked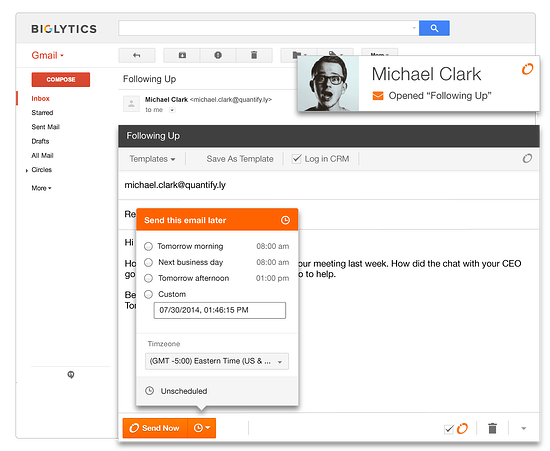 As we, at ClientBridge, become increasingly more involved in helping clients improve inbound selling (in addition to inbound marketing), this release is excellent news. Many sales teams find themselves constrained by old CRM technologies and others have not found a solution worth investing in. HubSpot Sales might be that solution for many.
Click to Tweet! http://ctt.ec/7Wga3